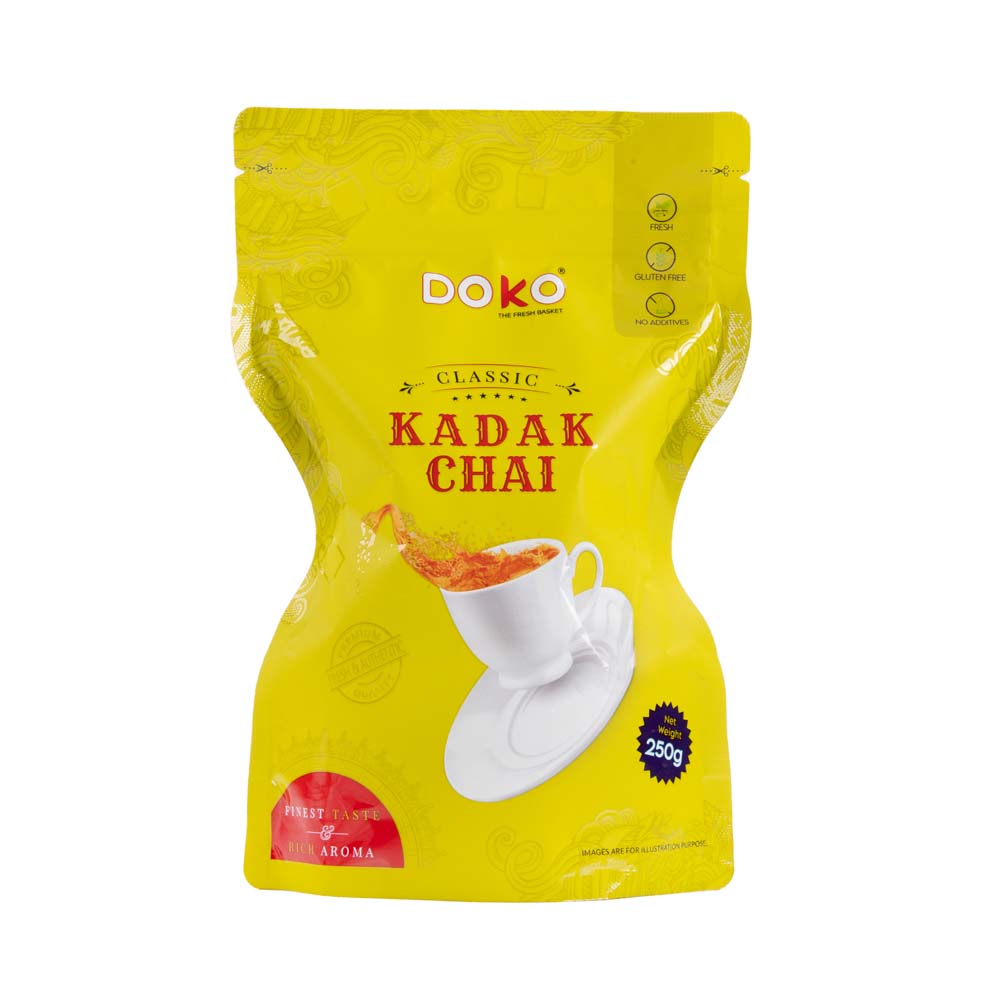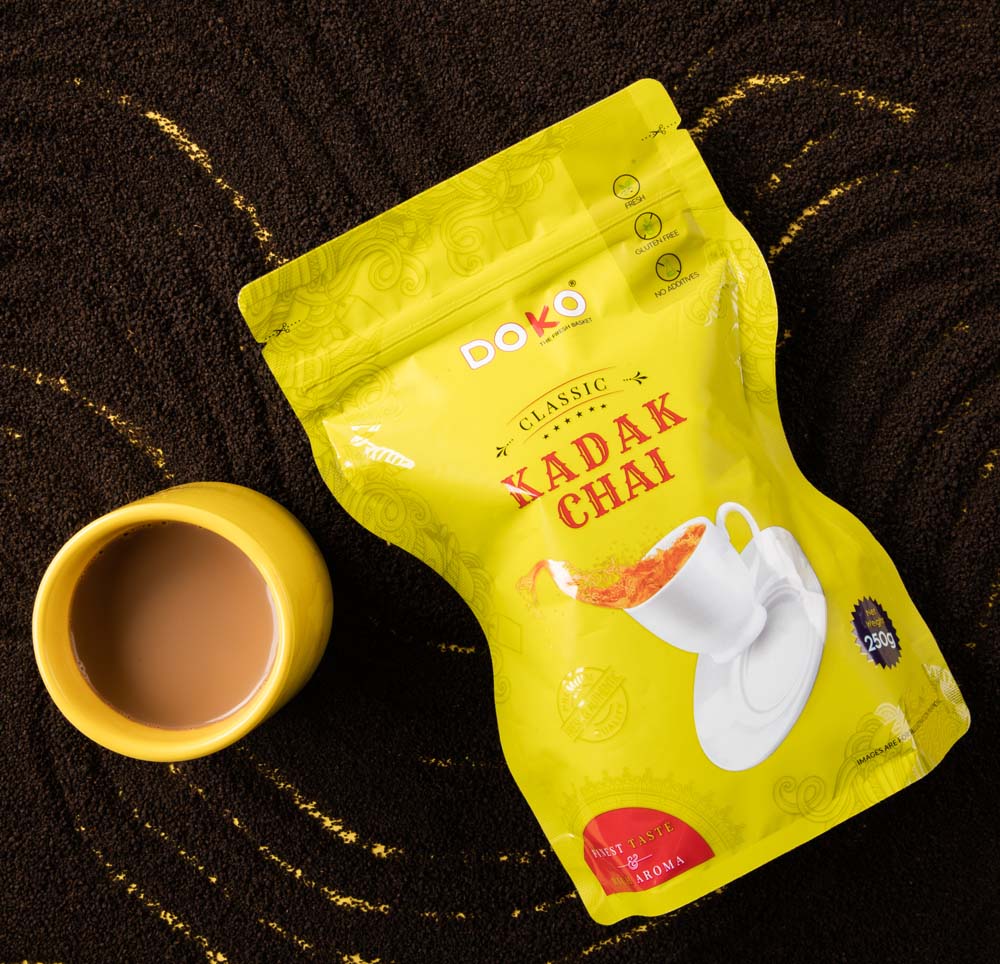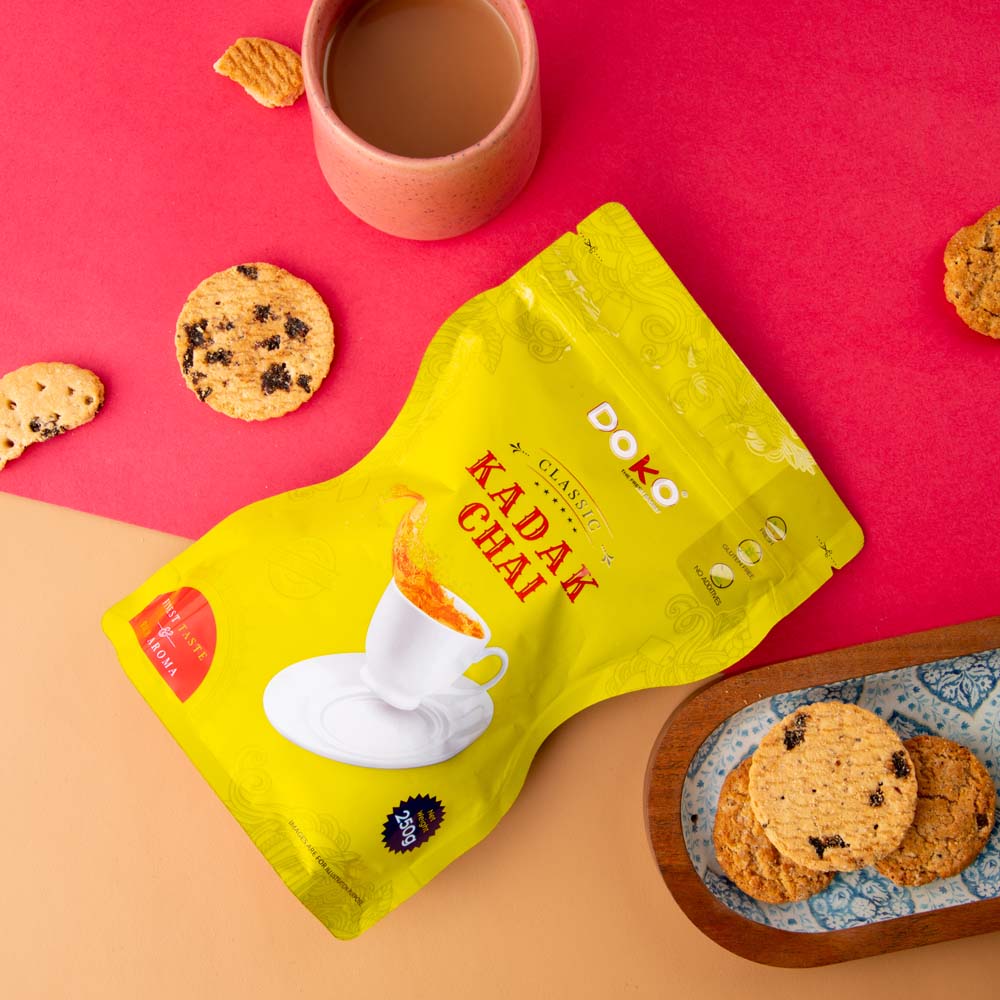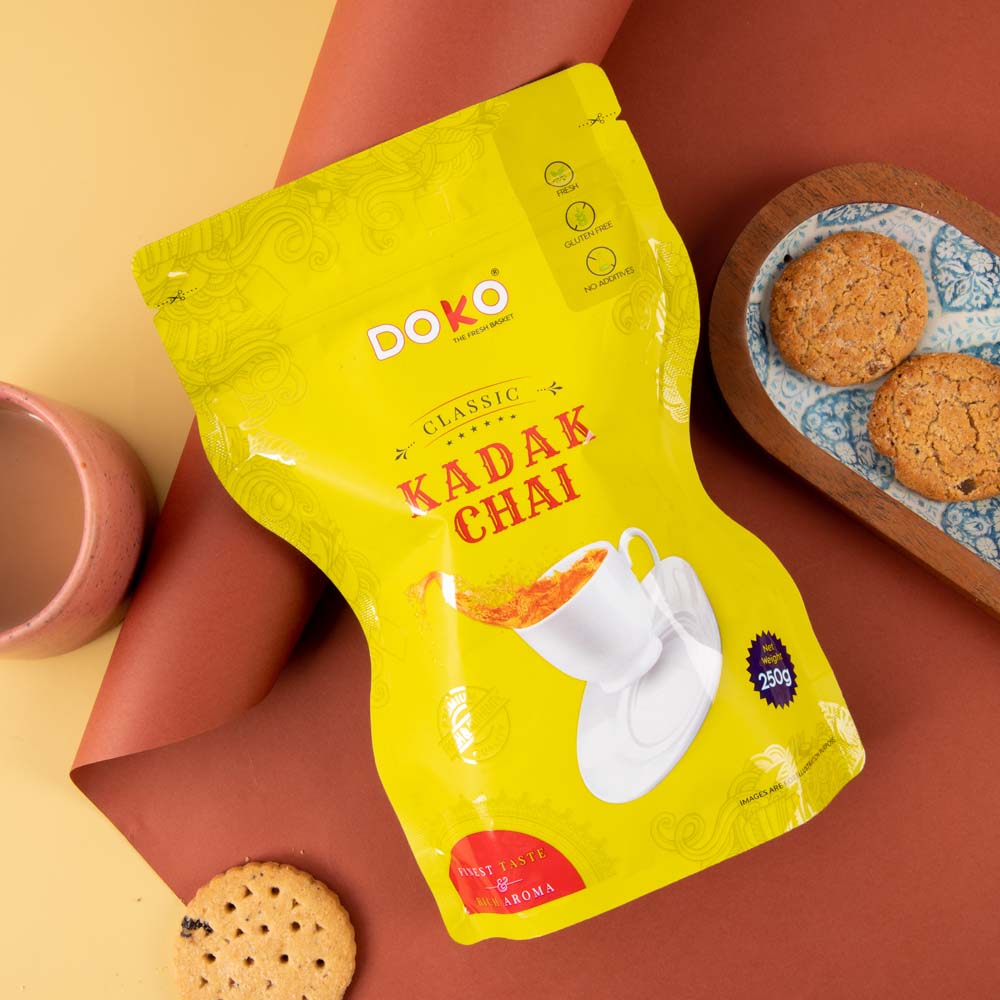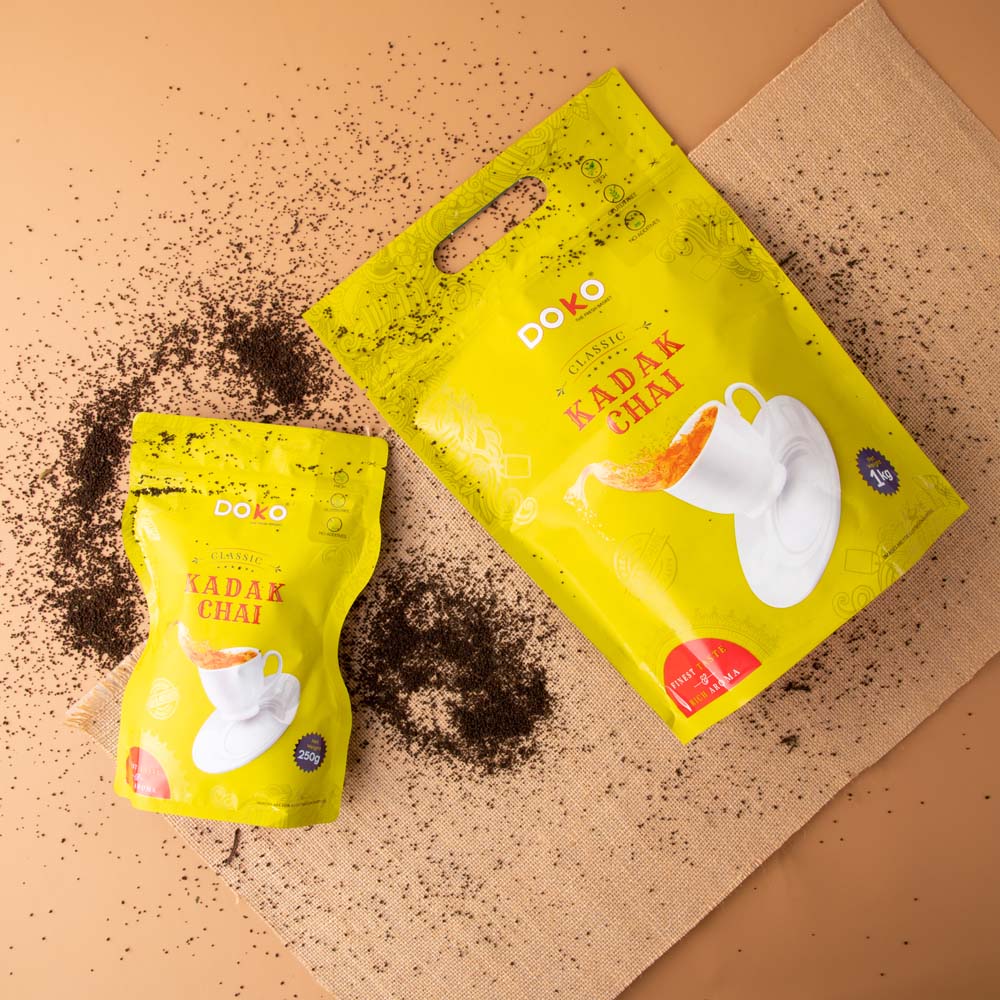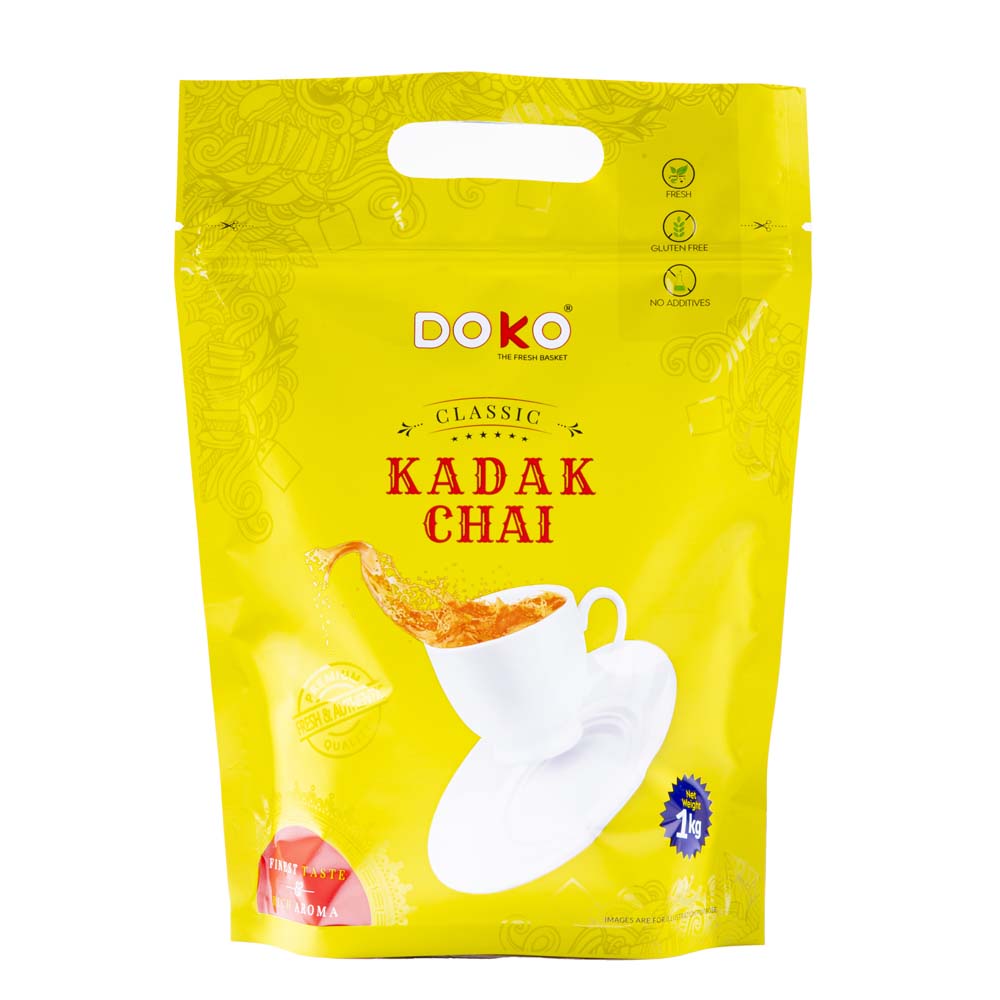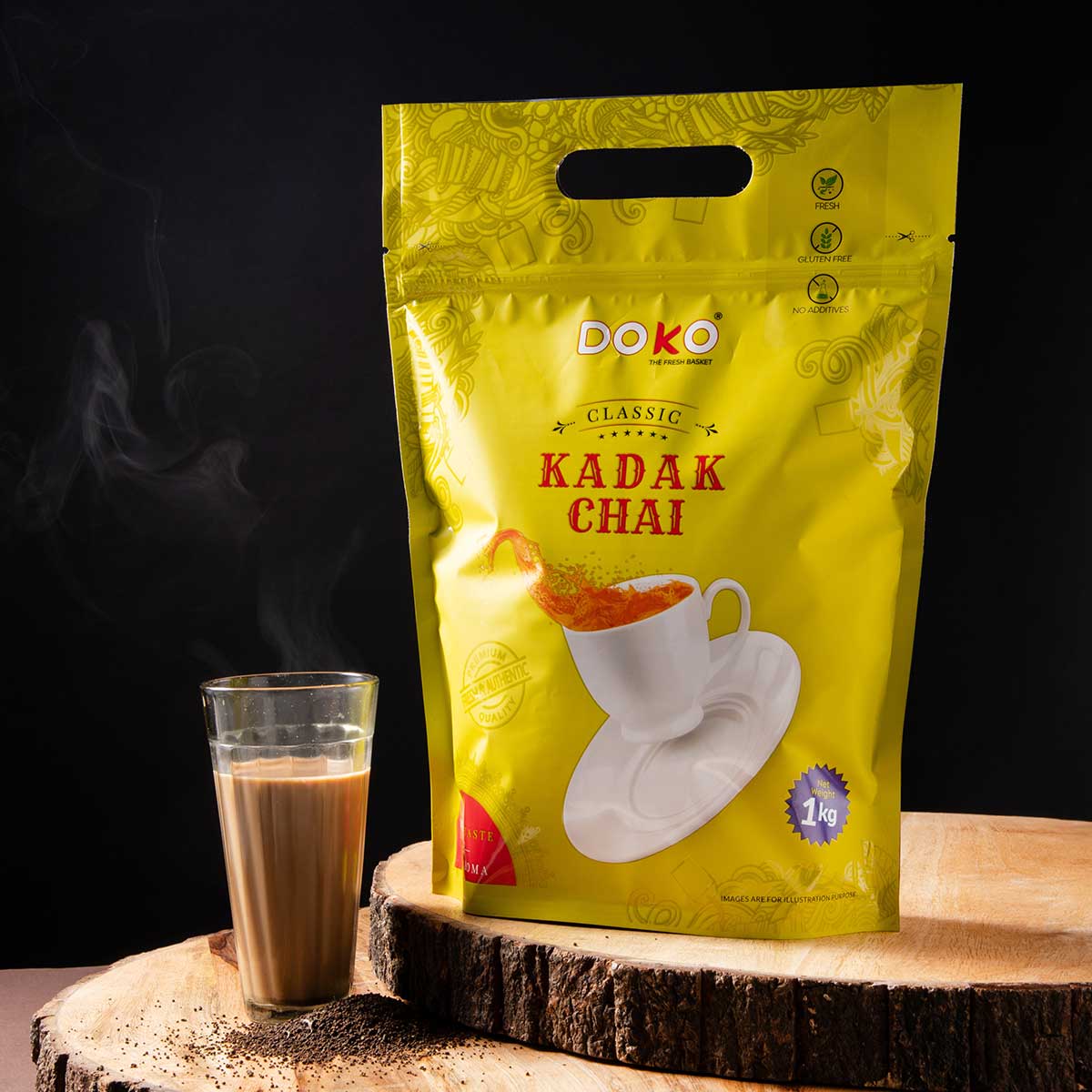 Classic Kadak Chai
CTC Black Tea | Kadak Tea
Kadak Chai is a robust and flavorful Indian milk tea known for its strong taste and invigorating aroma. Savor the boldness and richness of this traditional brew that offers a perfect balance of spices and CTC black tea, making it a favorite among chai lovers. Enjoy the energetic kick of DOKO strong tea to kickstart your day or rejuvenate your senses during tea time.
Regular price

₹ 110.00

Sale price

₹ 110.00

0% OFF

Unit price

per
Hurry, only 47 item(s) left in stock!
Know Your Cup of Kadak Tea
A magical mix of CTC Black Tea from the Himalayan foothills, Assam, and Darjeeling tea estates would leave you mesmerized by its exotic aroma for a perfect cup of authentic Indian milk tea. Buy DOKO's CTC Karak chai patti online, hand-sorted by tea masters to permeate the tastes of authentic Indian beverages with a unique taste, powerful aroma, and intense flavors when blended with milk.