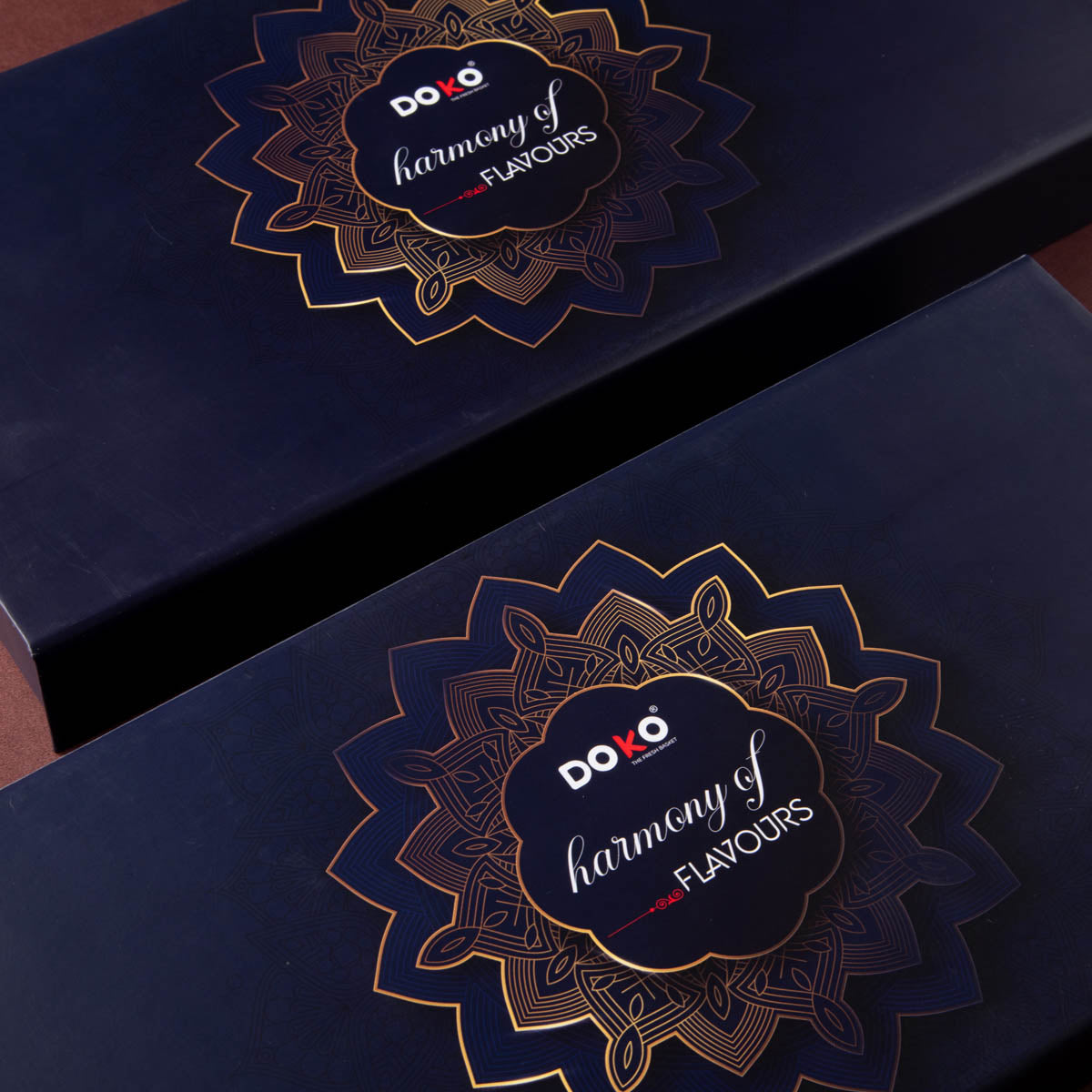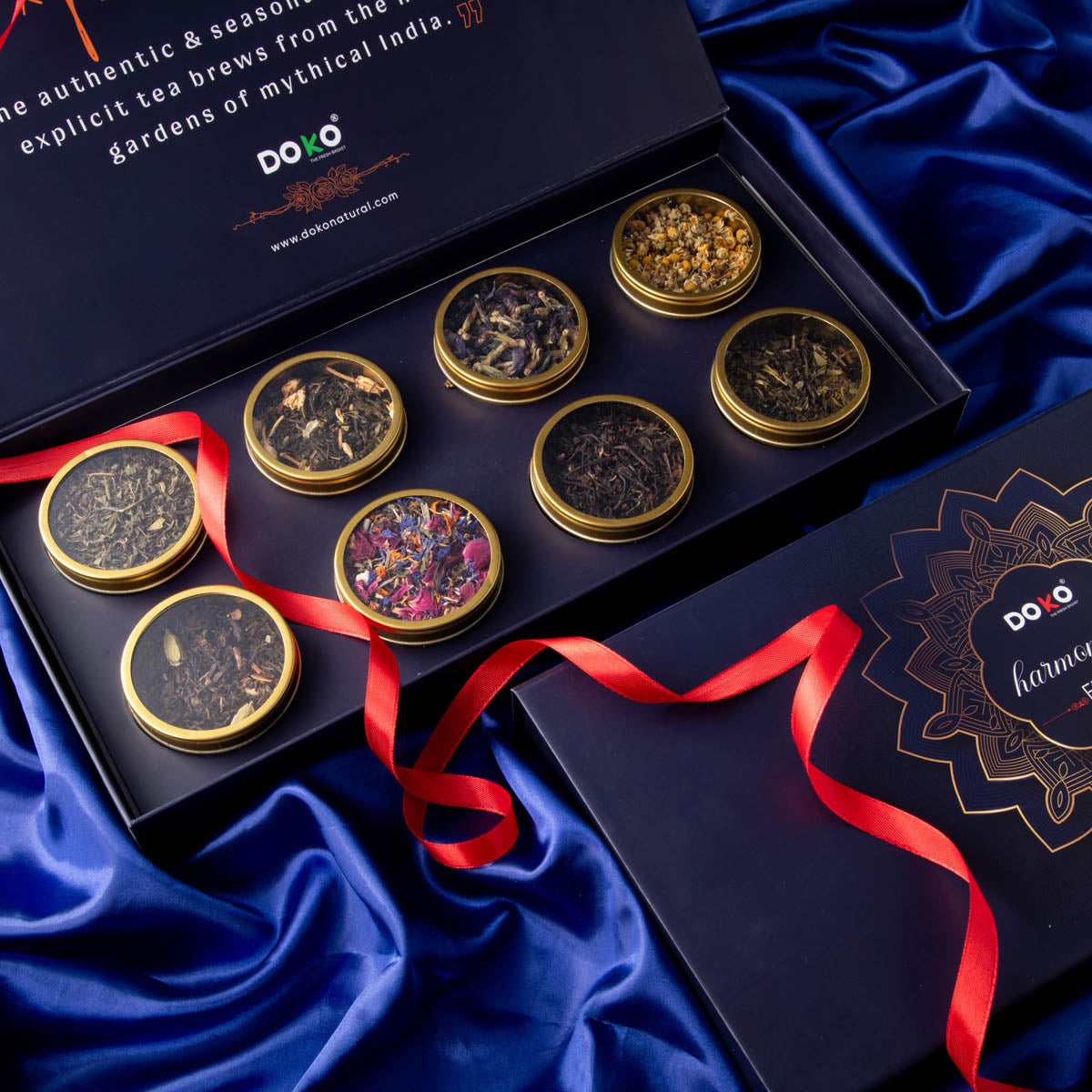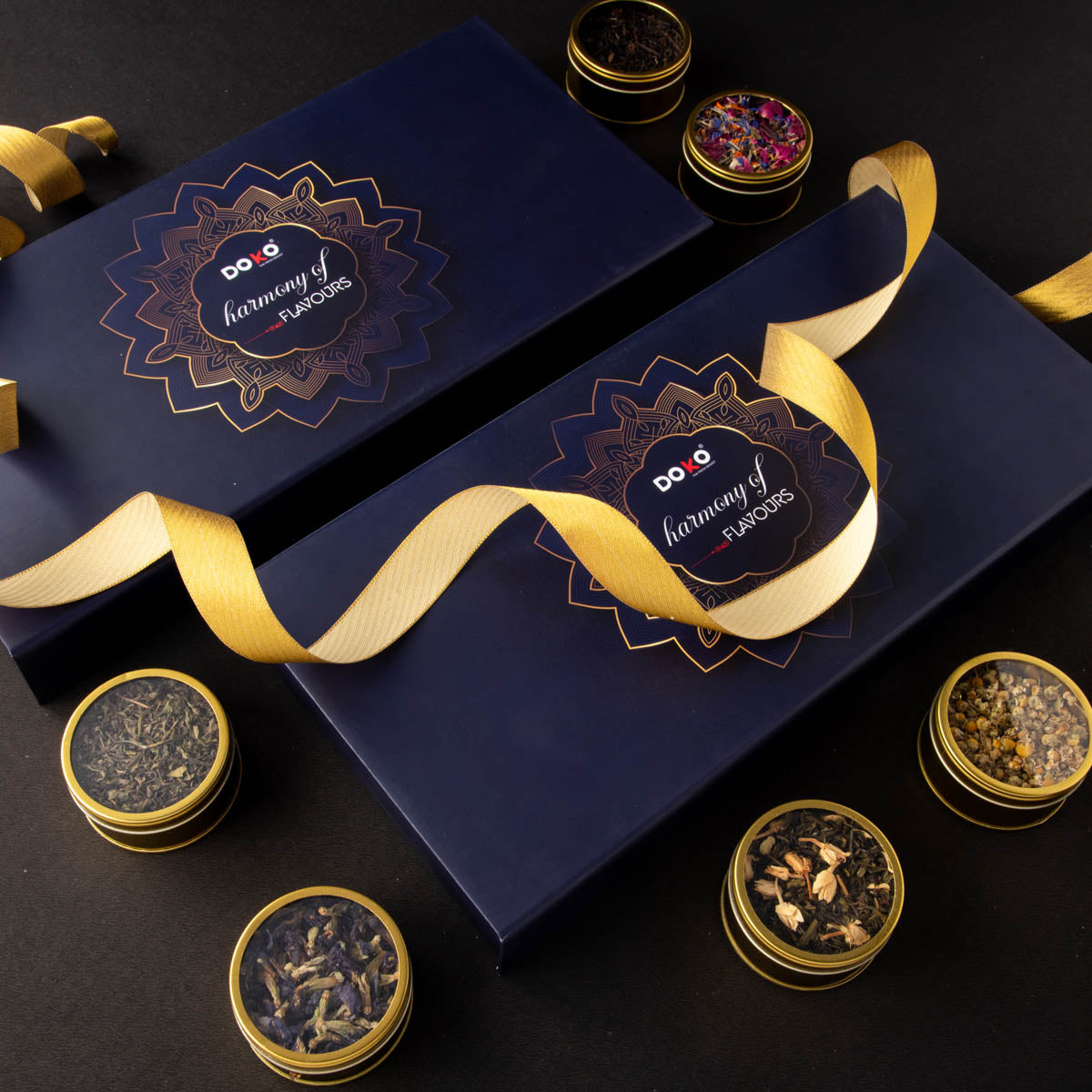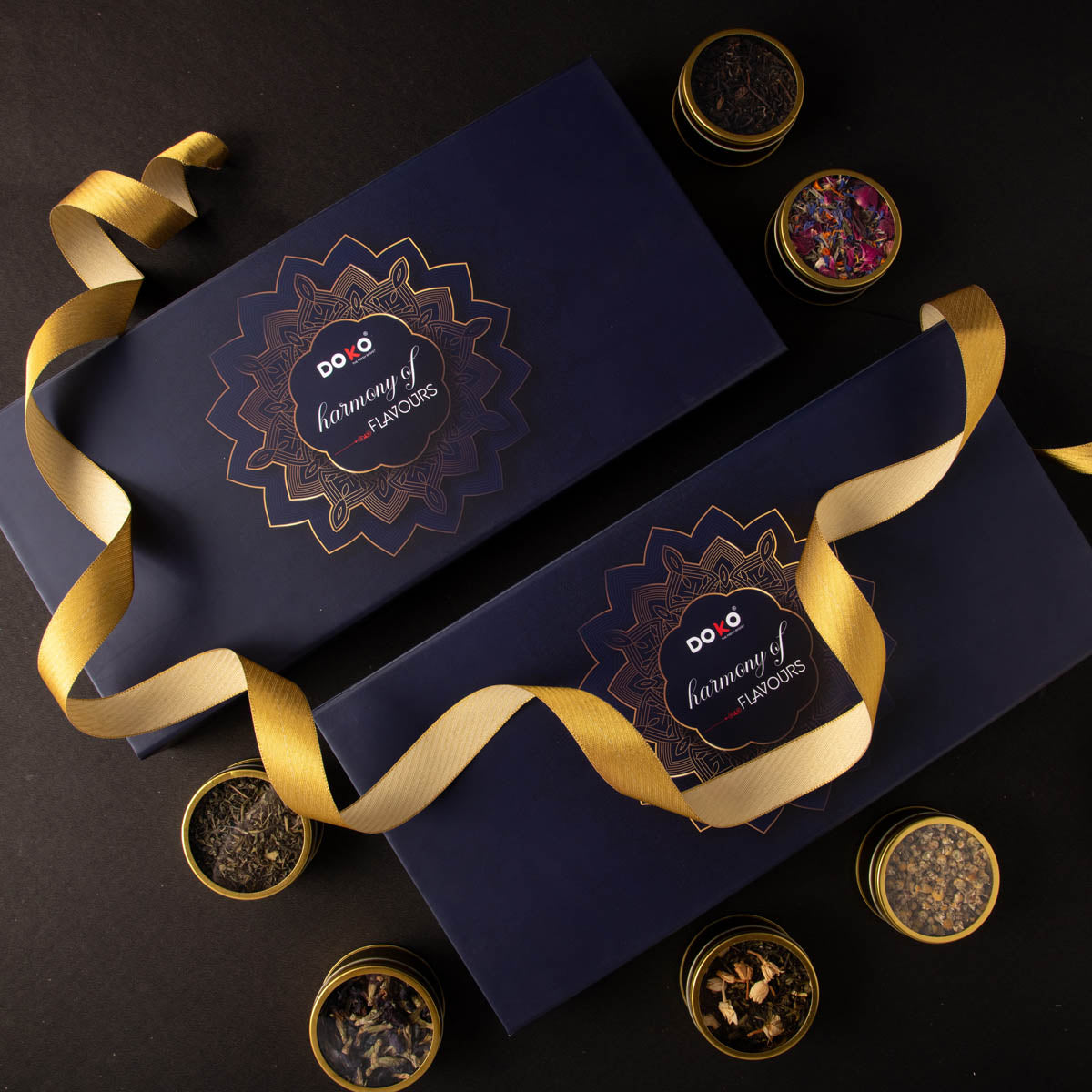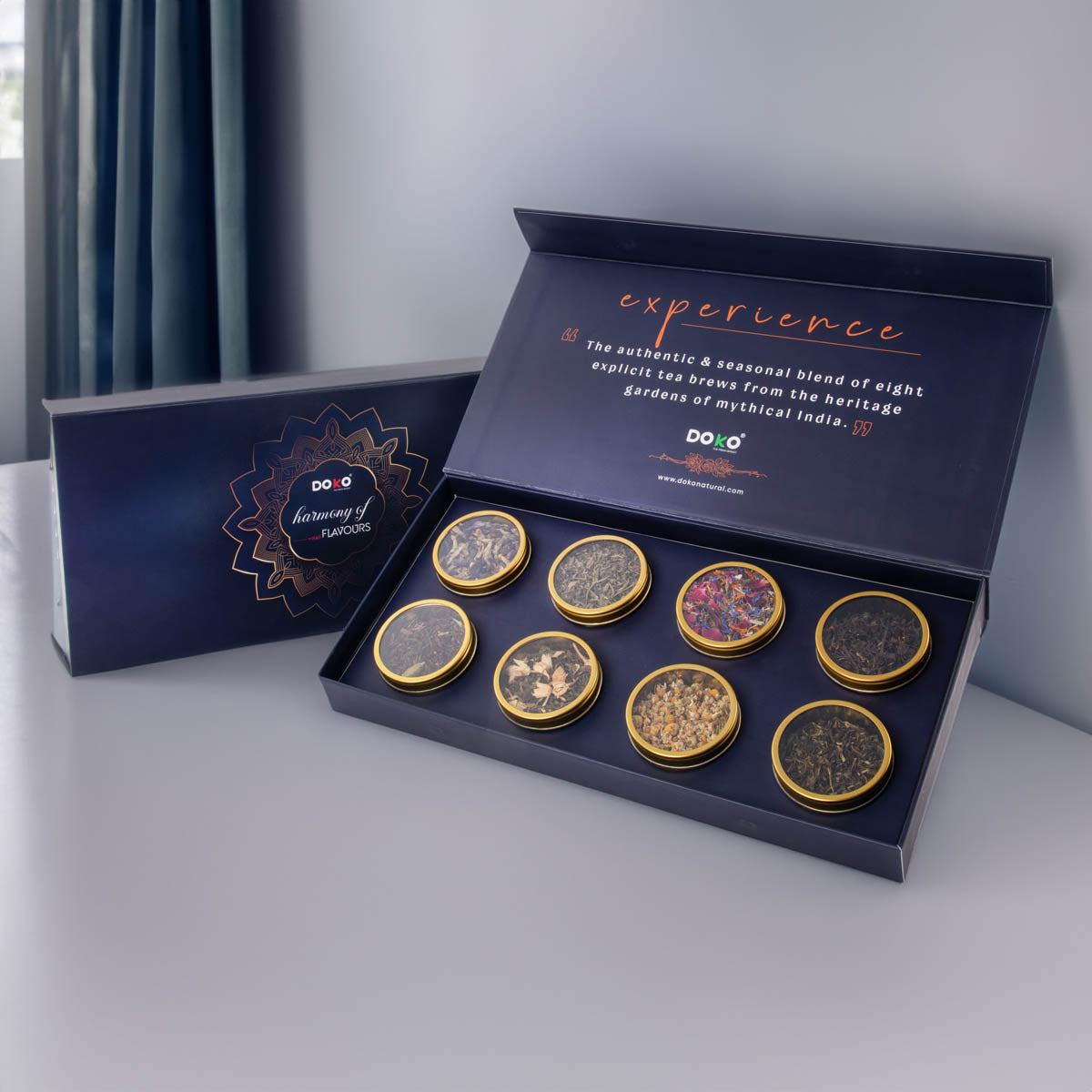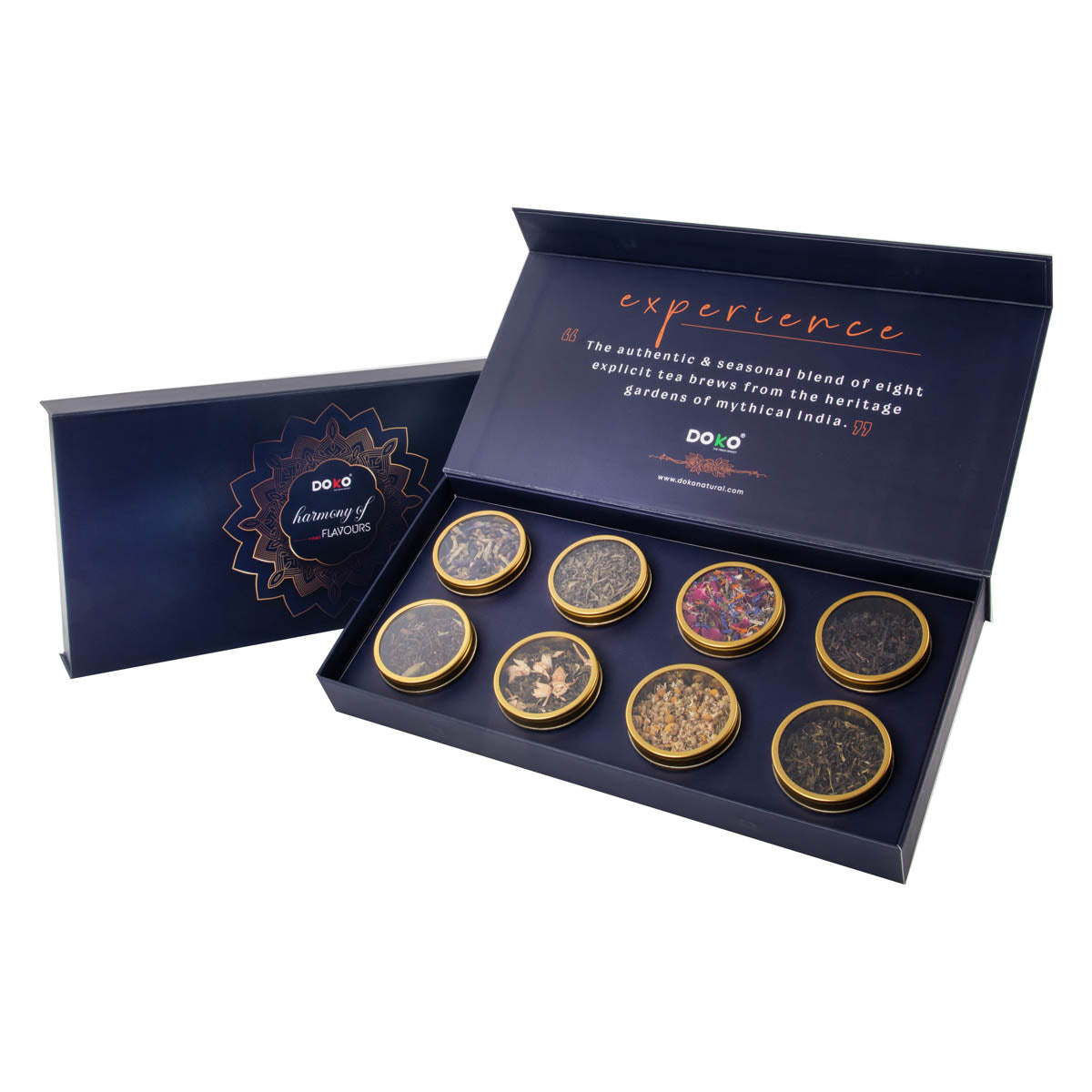 Harmony of Flavours
Harmony of Flavour Tea Gift Box (Pack of 8)
A tea sommelier recommended choice. A combination of 4 blends uplifts your tea drinking experience to the exclusivity of tea leaves from Darjeeling, Assam, and Bengal.
Regular price

₹ 2,499.00

Sale price

₹ 825.00

66% OFF

Unit price

per
Hurry, only 1 item(s) left in stock!
Know Your Products
Indulge in a tea connoisseur's ultimate selection with our expertly crafted tea gift pack. Carefully curated by a renowned tea sommelier, this exquisite assortment combines the finest tea leaves from the prestigious regions of Darjeeling, Assam, and Bengal. Elevating your tea-drinking experience to unprecedented levels of exclusivity, our collection features four unique blends that cater to the discerning palate. Whether you are seeking a moment of tranquillity, a rejuvenating start to your day, or an exquisite afternoon indulgence, this tea gift pack is the epitome of sophistication. Immerse yourself in the world of premium teas and experience the luxurious blend of tradition and innovation. Elevate your tea-drinking ritual with this exceptional collection, a testament to the artistry and mastery of tea blending. Delight in the timeless elegance and unparalleled taste of our tea gift pack, designed to captivate and enchant tea enthusiasts and novices alike.